Carefully Crafted Jewelry
HRH jewelry does not accessorize, but rather inspire the woman who wears it. It's an expression of who she is, where she's been, and what she stands for – carefully crafted to compliment her style, HRH jewelry transitions from day to night with as much ease as she does.
HRH Joaillerie was launched in Monaco in September 2016 by Hind El Karout. Before starting HRH, Hind spent over a decade on a quest to fashion a thread made of gold, which she weaved lace by lace into jewelry designs. She then decided to develop a line of jewelry accessible to women around the world – and so HRH's online collection was born.
Careful craftsmanship and design go into every piece of the HRH online collection. Its refined elegance and casual style are designed to wear anytime – or all of the time.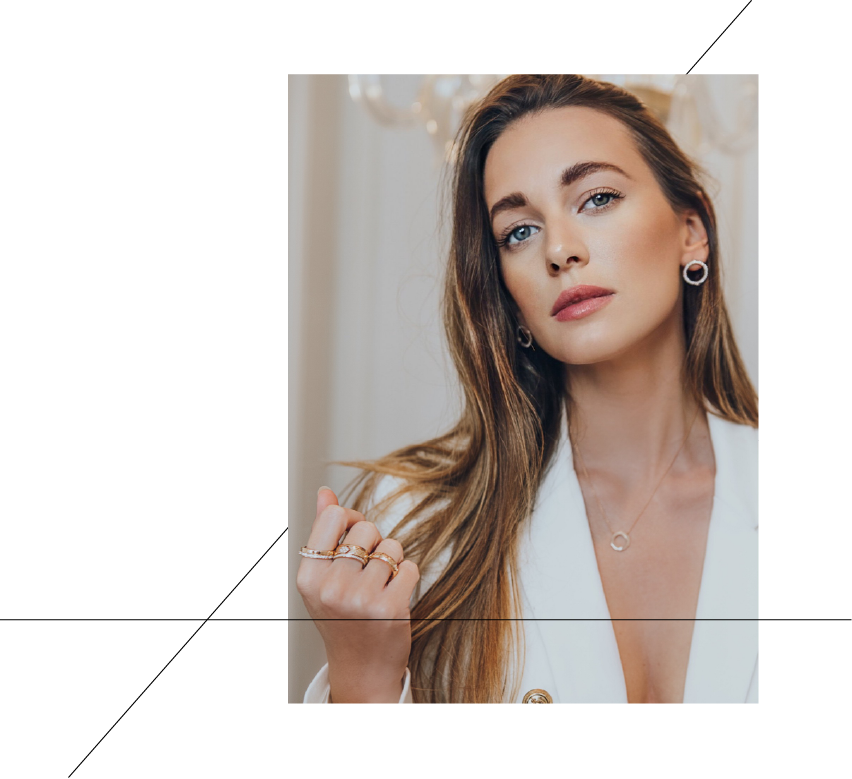 The best ever customer service I have experienced... 👍🏻 The ring is also amazing.
HRH Joaillerie have starred in several of My Riviera Weddings shoots and their range of jewellery is sublime. With a flair of standing out from the ordinary, the pieces are truly unique and a testament to excellence and the art of craftsmanship. Combining classic with modern is an innovative twist that merits applause. I congratulate the team for their work and particularly Julien and Elphie in Monaco for their trust and professionalism.
Great delivery service. Love the ring.